I Make Buying and Choosing Smokeless Coal and Logs In Shropshire Simple!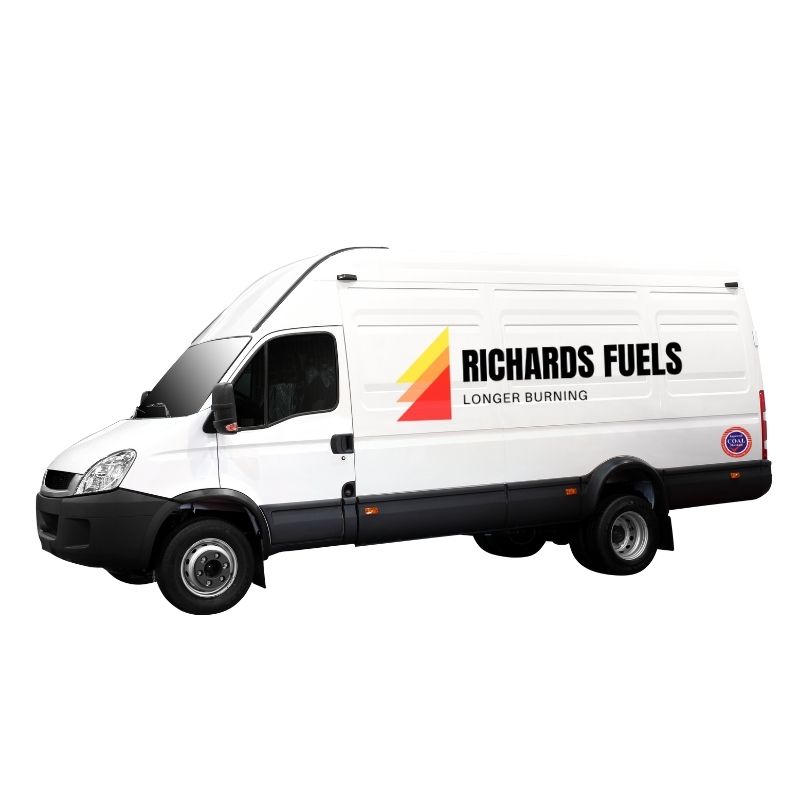 Fuel Placed Exactly Where You Want It
Yes that's correct… here at Richards Fuels we do all deliveries using our own vehicles. This means, we can place your smokeless fuel or logs exactly where you want them.
We don't just place the fuel on the curb and leave you with the hassle of moving it. We believe in making our service as helpful and easy as possible for you.
Effortless Ordering of Your Smokeless Coal or Logs
Ordering your fuel with Richards Fuels is very straight forward and convenient to suit you.
You simply place your order on our site. We will then give you a call to arrange a delivery day and rough time that works for you!
Will you place the fuel in my garage?
Yes we can! this is the beauty of using Richards Fuels, all deliveries are made in a standard size van which is more than capable of fitting up most driveways.
Will smokeless coal be banned?
No, smokeless coal will not be banned. Logs are also fine to burn as long as they are kiln dried such as ours. Ordinary house coal will become banned in England.
When will you deliver my smokeless coal?
That's an easy one! As soon as you place your order, you will receive a call from myself to arrange a time and day for delivery to suit you.
Why do you only sell a few smokeless fuels?
Well with so many years in the solid fuel fuel industry, I have learnt exactly which fuels are good or not worth bothering with. I prefer buying fuels to be a simple and easy process. That's why the smokeless coal and firewood I sell is the best long burning fuel and value for money. Saves you wasting money constantly trying different fuels until you find the right one.